Nouha G. - Tutor
Patient and Knowledgeable Chemistry and Biology Tutor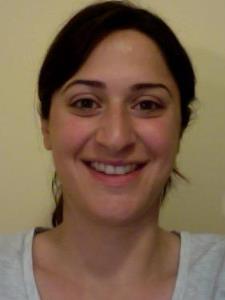 (7)

In-person + Online

Contact Nouha G.

Your first hour with any tutor is always 100% refundable!
Personal Statement
I have always loved biology and have always loved learning. This appreciation translates into a desire to help others understand and enjoy science the way I do. After recently helping a friend study for her exam to become a personal trainer, I realized that I am able to explain biological concepts in a way that is easy to grasp. I used to tutor in high school on a volunteer basis, and now I would like to do in on a more professional level.
I have a Bachelors degree in Human Physiology from...
Reviews
Nouha helped my daughter who is in the 11th grade with chemistry. She is very knowledgeable in the subject and my daughter enjoys working with her. She is also very flexible with her time schedule in fitting her in when she needs her assistant. I highly recommend her.
- Trecitia D. from Springfield, MA
Very helpful for reviewing the test and helping for homework and extra in advance math problems. Well educated and she is professional .
- Narges I. from Lexington, MA
Nouha helped tutor me in Biology and she explained the material very well. She was extremely knowledgeable about the subject.
- Eresia K. from North Andover, MA